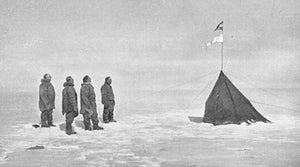 Flags Have Been a Symbol of Adventure for Centuries
Flags have long been a symbol of adventure and achievement. Explorers have carried flags to the top of Everest, the North and South Poles, and even to the moon. Create your own EXPEDITION FLAG to celebrate your adventures and record your achievements. 
Subscribe to our newsletter
Don't miss out on promotions, new products, and news.